Tag Archives:
nature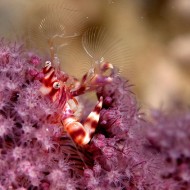 There is so much of this mini life going on that they really can seem like little civilizations. There are homes and territories, enemies and hideouts.

Gonzalo Bénard recreates nature in Oneness being himself animal-human-nature, in rituals and rites. In a hybrid life. In black and white.

David Pollock photography about the representation and perception of nature in the contemporary artificial landscape.