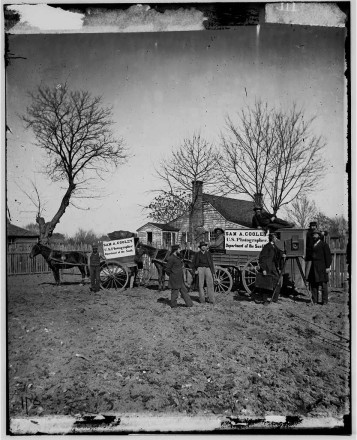 Text by Derrick Santini, photos by Derrick Santini and others.
A few years ago I bought a URL, as I have a penchant to do, and the .com is still available, they are usually quite silly and this particular one could well be no different. Digiography.com, a potentially nonsensical name, like many other concocted names over time, but it rang true, and still does.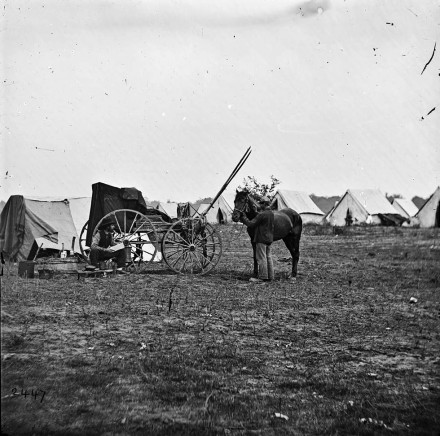 I feel that Photography which has been my life since a boy, has definitely come of age, in this 30 odd year period, and is now so far from its chemical and photosynthesis self, its virtually a different animal, and one which in my mind requires redefining and renaming, hence Digiography. It is not only the physical attributes of Photography that have been digitally reinvented over this period, but more importantly our state of mind and the seemingly un-quenchable visual appetite dependency of the NOW.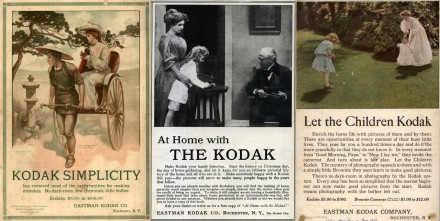 Photography; the term, implies a process of Photo Synthesis, a mercurial mix of chemistry and nature, talk about smoke and mirrors, old school photography had it in spades. It took me many years to hone the craft, and then Digital photography came along and my creative world exponentially exploded in ways I couldn't have dreamed of. Talk about Liberating … I feel like one of the early pioneers with their huge plate cameras and horse drawn darkrooms, trundling up the hill against the elements to get the shot, then dive into the back of the wagon to process the fragile latent image, suspended on the glass plate, and not a Jessops in sight…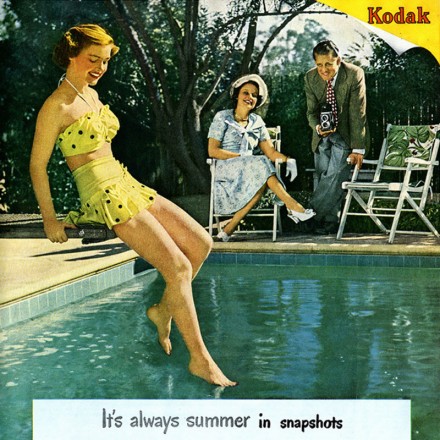 Fast forward 150 odd years and now we have Lightroom on our laptops, 3G on our camera phones and we are all back to doing it ourselves again, with defiantly no Jessops in sight. Time marches on, now as then – would Daguerreotypes still be in use if they didn't bring out film… but they did and we don't, and apart from a hardcore crew, all photographers started shooting on film (not that there were a lot back in the day, only a privileged few could call themselves Photographers or Artists for that matter but that's a different conversation). The invention of film was the beginning of the socialization of Photography that has lead to it becoming much more than just a creative endeavor, but the social and cultural phenomena it is today. Exponentially drawing more and more of us to its wondrous realm, the cheaper and more technically accessible it became, and in so, placing it much closer to the center of our collective universe and psyche, fundamentally altering photography's raison d'etre and definition.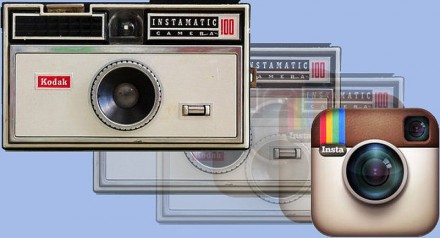 Its like… 'We are all Photographers Now', not a breed apart, all diligently documenting our lives, like we have been taught to read and write, or talk and eat, though for sure more sublime, but non the less, now a seemingly intrinsic part of all our lives, and arguably a primary function of modern living. One cannot say the same for Writing, Music, Painting or any other creative endeavor I can think of, because on mass we are not all Writing or Designing … but we do all take pictures, obviously with huge degrees of seriousness and artistic merit. But it is this mass participation in Photography that has always set it apart from all other arts, to the point now, where Technology has ultimately curtailed its original power and enigma, not its beauty or endurance, but in this Brave new on-line World, the still and silent image feels more than a tad lacking, we want and desire more, 'content' needs to Live…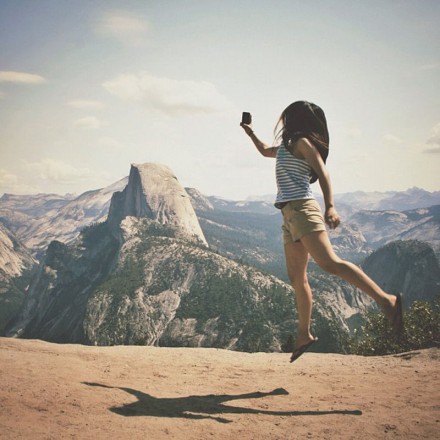 Photography has always been extremely seductive, and if one begins a dialogue with it, then it's a slippery slope into its enveloping world. How many folk just picked up a camera to take pictures of their kids, family, friends etc, and from a way to capturing these memories it grows and before you know it, becomes much more, suddenly you're working it, learning it, developing it, and most importantly loving it… then in my eyes you're a Photographer.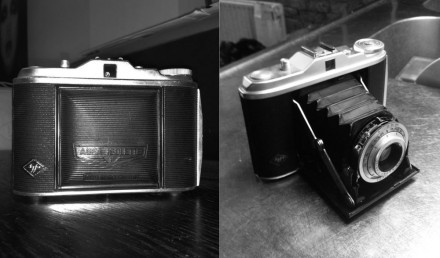 I remember my inspiration looking at my Mums family photo albums, full of delicate small black and white photographs with white boarders, all beautifully laid out in chronological order with hand written notations. My Mum would never profess to be a Photographer, but she took beautiful considered photographs of our family, and it was these images that inspired me to pick up her camera, an old Agfa bellows, my first camera…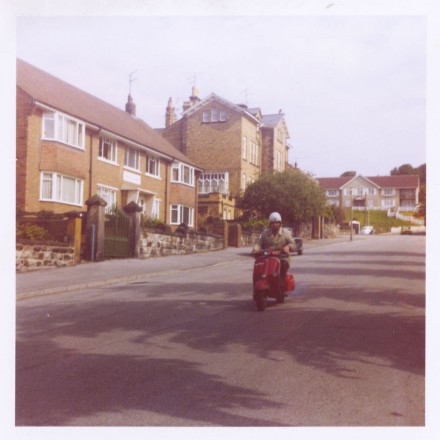 The magic and energy at the time of actually creating a Photograph is the very essence of the art of Photography, amazing, incredible timeless beautiful moments, seen, cajoled spirited but ultimately captured in that split second and thus conceived…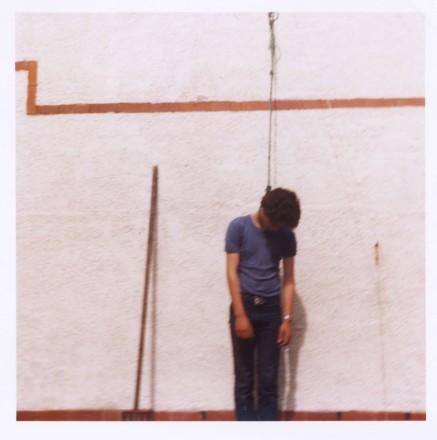 These splits of seconds of magic and joy are for sure still being created today, and in their countless millions, and are all deemed photographs (though more and more referred to as Images or Files, possibly a more accurate description). All these photographs, taken I assume by photographers (buy definition), so in a world where virtually everyone is taking them… what does it mean to be a Photographer in 2013.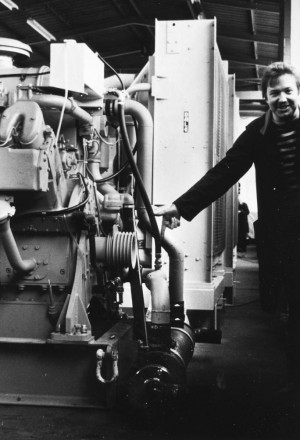 * * *
When people ask me that slightly irritating question ' So what do you do' after my initial twitch I invariably say with a slight sigh or obtuse smile 'I'm a Photographer', of which is never followed by 'So what do you do', but moving swiftly on…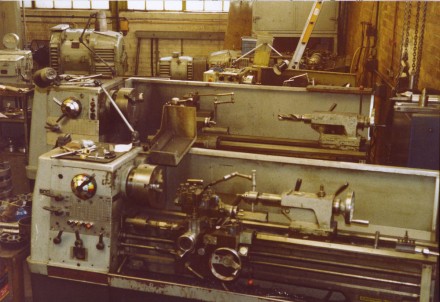 But when did I become a Photographer? And when did I start to define myself as a Photographer? … I know when I was 17 or 18 when I consciously started planning my future life as a Photographer, and my first photograph was taken when I was 13 or 14 but for sure had no thoughts of this nature then, but that's when it all started… I got my first SLR for my 16th birthday, and my fanaticism with Photography was set and we were never apart from that point on. The most important shift from a Photographic 'hobby' to a Photographic Life was while ensconced on a 4-year engineering apprenticeship at a local factory. The world around me in this factory was a true slice of life, and one that focused my Photographic intentions with much more passion and fervent desire than ever. I applied to a BTEC in Photography a year before I would go but secured the place and then completed the apprenticeship and duly handed in my notice with great glee, had the summer off and then went to College in Autumn to properly began my life as a Photographer…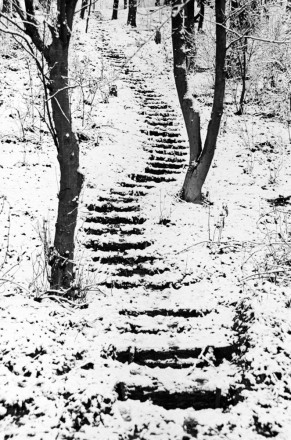 Photography was my passport to Life, out of Scarborough, next stop the World… I love Scarborough and all its Northern ways, and it's a big part of my Euro make up, but its Photography that defines me and in unison I define it. Hence these musing…
To be continued…